Just got in a package with 3 signed Worcester Sharks posters. I'm going to split it into 3 parts because this is the first mailday I've had in a while. Every year my local AHL hockey team, the Worcester Sharks, makes these really cool movie posters. What they do is they chose a movie, and use players on the team and recreate it. First up is the Band of Brothers movie poster. Here is a picture of the origional movie poster.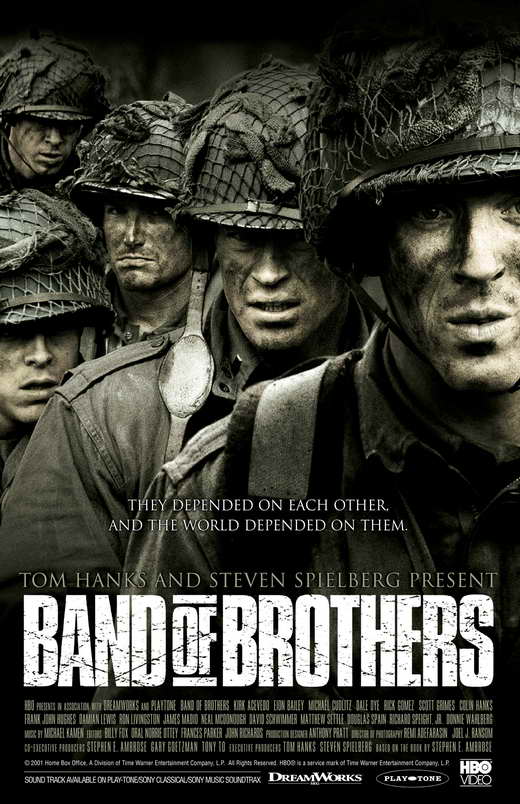 And here is the Worcester Sharks version...
The poster is signed by James Marcou, Mike Moore, Brandon Mashinter, and Alex Stalock. Andrew Desjardins is missing because he was called up before the posters were given out. I think these are pretty cool, and I have four more of them. I'll show two more in parts 2 and 3. I might show the other two eventually, but they aren't signed. I should have some card maildays by the end of the week too.
-20youksox