My Player of The Week is...
Josh Reddick of the Boston Red Sox!
Reddick was recently called up to fill in for Carl Crawford while he is on the 15-Day DL with a hamstring strain. He has done this admirably. His stats so far this season with the big club are .409 with 7 RBI's and a couple of swiped bags. Reddick made his major league debut in 2009 with the Sox, and since then he has been up and down through the AAA club and the big league team. However, recently he seemed to have found his power swing, clubbing a montrous 14 HR's while drving in 36 while in the minors.

Fast Facts
Full name is William Joshua Reddick
6'2, 180 Lbs.
Born on February 19, 1987 in Savannah, Georgia
Drafted by the Boston Red Sox in the 17th round of the 2006 MLB June Amateur Draft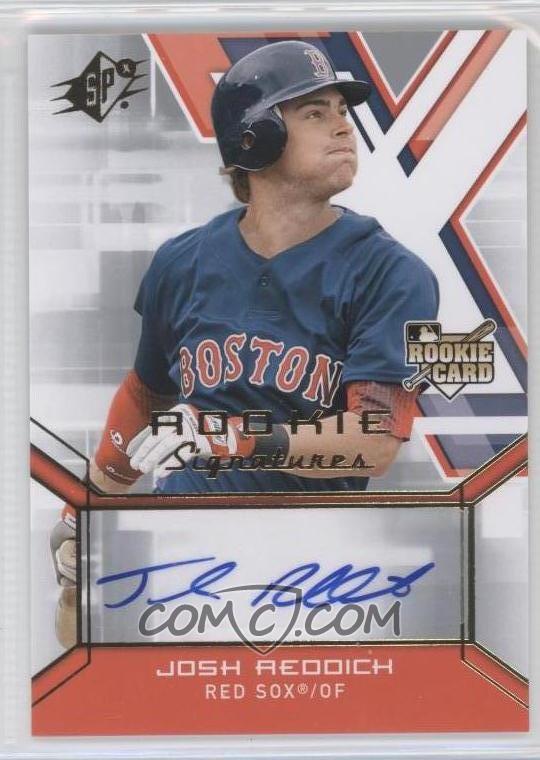 2009 Spx Rookie Sigs Redemption Auto