Yes, you heard me correctly. The following cards were advertised or previewed, but inexplicably never produced. Incorrect advertising occurs more often than you'd think. Look at some examples below, and the one above. and what is it with Buster Posey and falsely advertised cards?
This was from a preview of 2010 Topps Heritage that incorrectly shows the RC logo. Here is the real RC.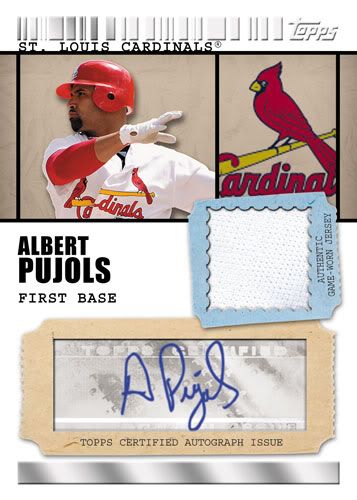 Pujols did not have this card in the set.
The buster posey card pictured on the front was not made. The San Fransisco script was actually a Giants logo in the real card.